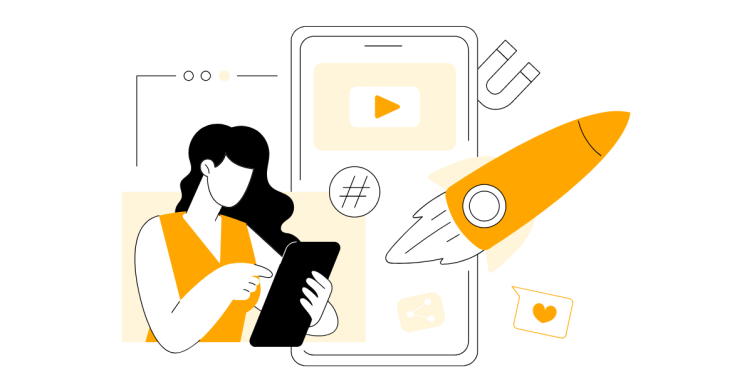 Vancouver Software Companies with Great Product Demo Videos
Date Posted: August 15, 2023
In our ever-evolving world of software, compelling product demos are key to capturing attention, engaging users, and showcasing the true value of a product. And it's for this reason that we want to shine a spotlight on some exceptional Vancouver-based software companies that have truly mastered the art of the product demo.
Let's dive in and explore these remarkable product demos, and what we can learn from them:
Thinkific's product demo exemplifies seamless narration. The well-paced and high-level walkthrough showcases their intuitive course creation tools that help educators craft and sell online courses effortlessly. With a clear focus on user-friendly interface navigation, the demo highlights how Thinkific revolutionizes e-learning experiences and sets itself apart — positioning it as *the* e-learning platform.
Clio's product demo gives a comprehensive, high-level overview of legal practice management solutions, with a narrative that guides viewers through the essential features, spotlighting how Clio transforms legal workflows. By highlighting real-world use cases, Clio's demo does an excellent job of speaking to the requirements of their target audience. Clio clearly addresses the pain points of legal practice management, showcasing how their software can mitigate these challenges and ultimately position itself as the solution.
Goodlawyer's product demo is a testament to accessibility and clarity. Goodlawyer's demo speaks to the Canadian founders who face legal challenges and require a cost-effective solution — ultimately bridging the gap between legal expertise and Canadian founders. They explain exactly what you can expect with Goodlawyer, and how many Canadian founders (to date) have chosen to entrust Goodlawyer with their legal needs — adding credibility to their name.
Hubly's product demo resonates through its strategic depth. By utilizing real-life statistics (i.e. the average advisory firm using Hubly completes over 350 complex tasks a week), Hubly does a great job of backing up key pain points of their target audience. By doing so, Hubly showcases credibility through their demo. Further, Hubly utilizes testimonials from real customers to demonstrate the positive impact that their software has had on countless financial advisors.
These Vancouver-based software companies serve as incredible sources of inspiration for crafting impactful product demos. Each company highlights their unique strengths, features, and benefits, offering valuable insights for all of us in the software industry.
Whether you're an educator, legal professional, or tech enthusiast, these product demos exemplify the power of effective storytelling, clear communication, and demonstrating the true value of a product.
Stay tuned for more inspiration, insights, and updates as we continue to explore the world of product demos together!